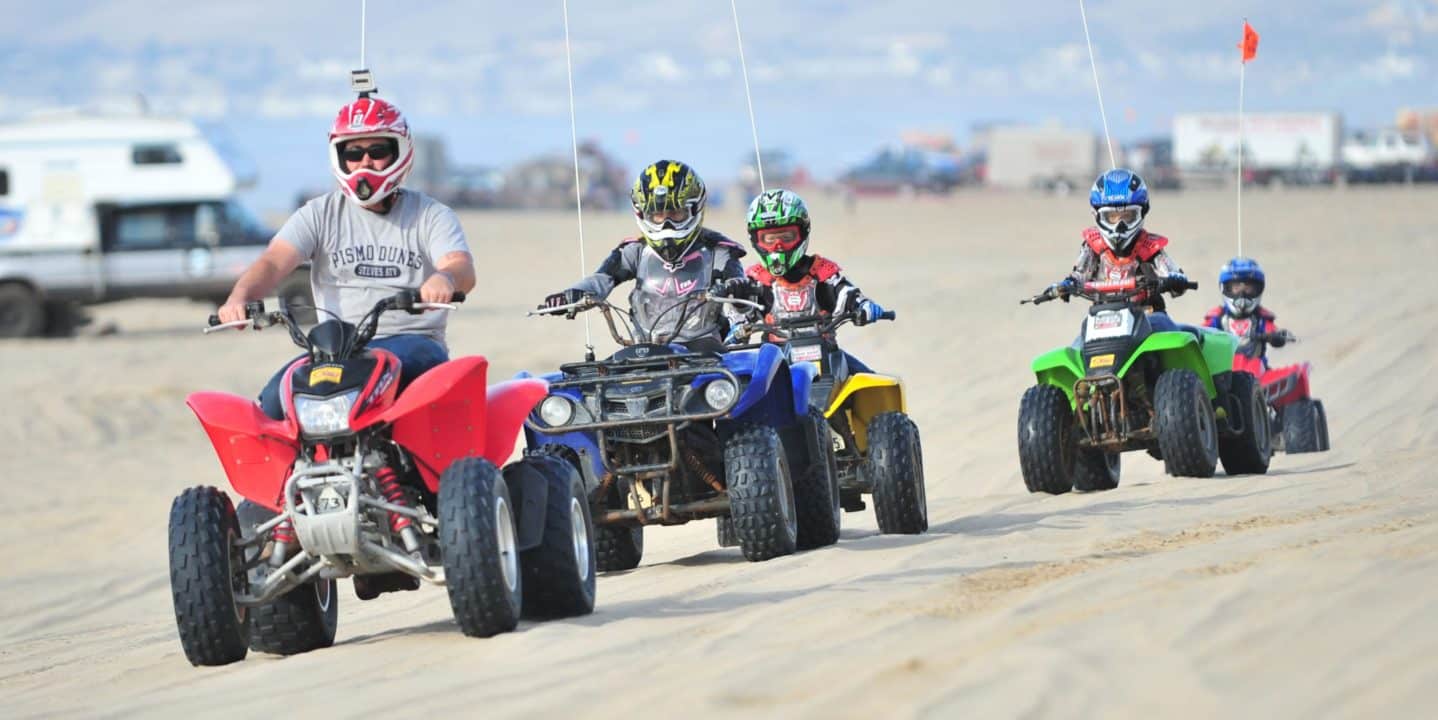 Pier Ave
Rental Office
332 Pier Ave, Oceano, CA 93420.
Pier Ave location is the starting point for most renters. This is where you check in to start your adventure.
Customers checking in at our Pier Ave location should park in the parking lot facing the beach, or down the street by the Elks Lodge. DO NOT PARK ON PIER STREET BEFORE 9:00 AM, doing so can result in a citation.
Parking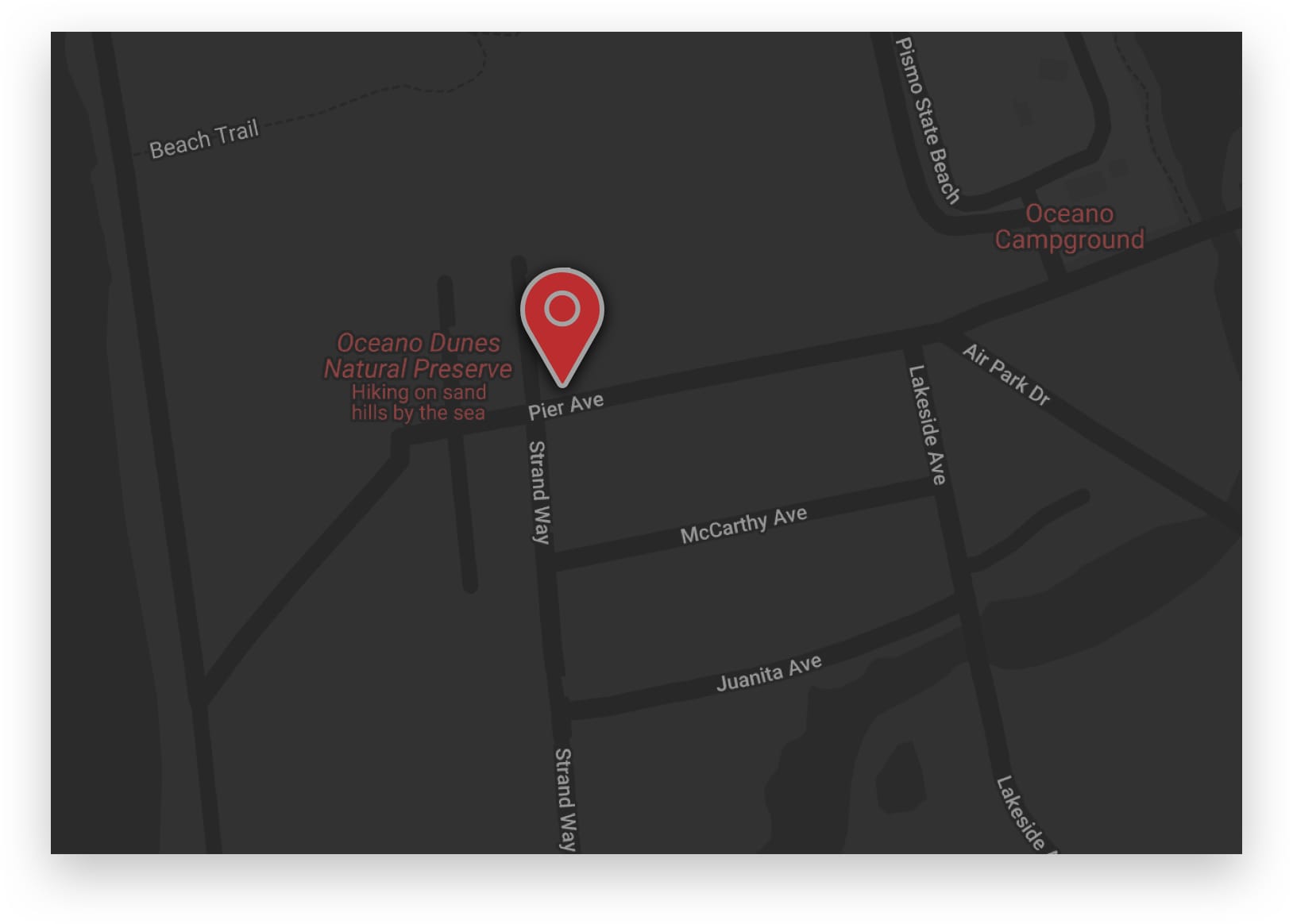 Please click here to see an enlarged map for parking details.
Pole 2 on The Beach
This is an alternate check-in for us.
This spot requires customers to drive on the beach. We do recommend customers have a 4WD as driving conditions on the beach can vary depending on the tides. We recommend staying on the hardpack sand as much as possible. If you go into the soft sand, there is a possibility you can get stuck.
Directions
To get to our pole 2 location, proceed to the kiosk at the end of pier avenue. Pismo beach state park charges a day-use fee to drive on the beach, so, be prepared to pay the entry fee. once on the beach, continue south for 2 miles until you reach the yellow rental trailer.
Parking
Please park north of our concession area. You will be asked to relocate your vehicle if you park in front of our rental equipment or company vehicles.
Hours
Current Hours:
Monday to Thursday 7am to 6pm, Friday to Sunday 7am to 7pm.