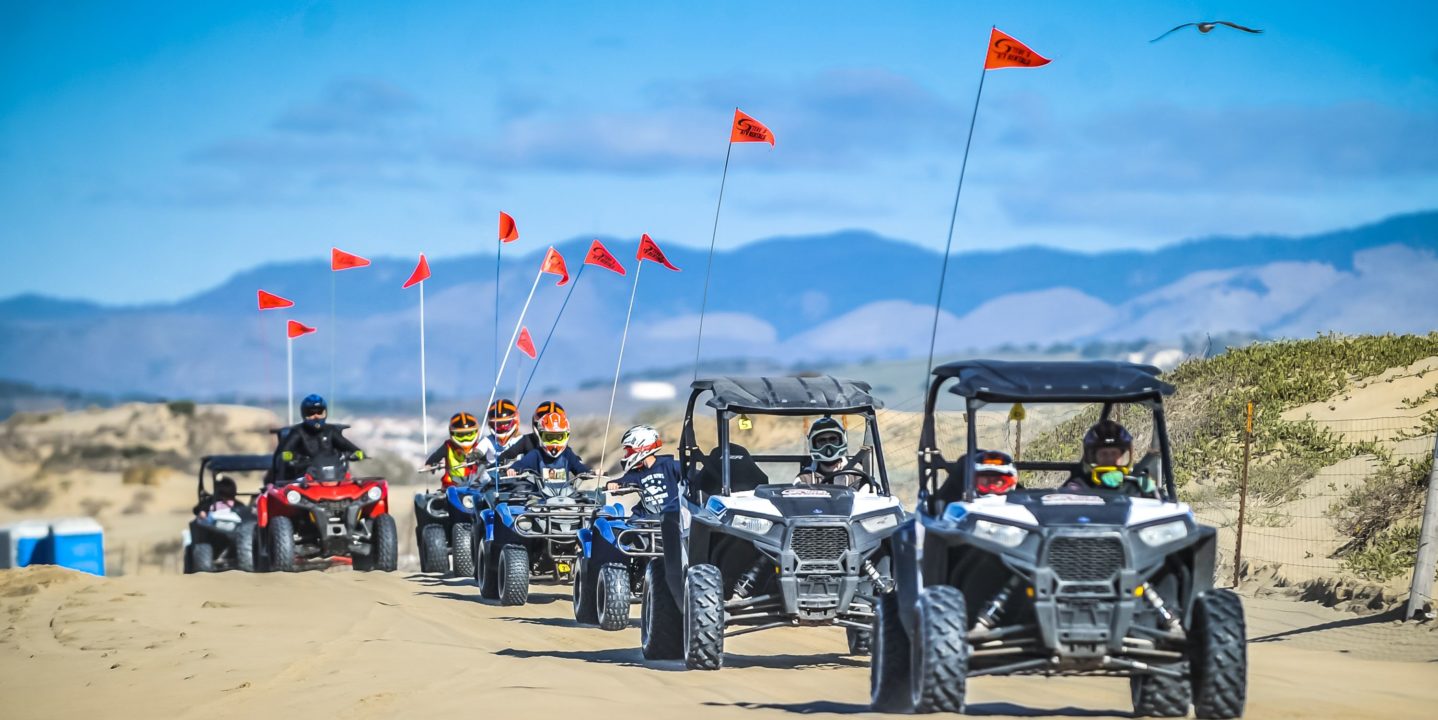 California's great weather, diverse landscape, and scenic outlooks make it the perfect playground for ATV enthusiasts. But do you know where to ride ATVs in California?
There are hundreds of ATV trails in California to choose from, so it can feel overwhelming trying to find the one (or multiple) that's best for you. Let's break down a couple of the places you can ride ATVs in California.
Pismo Beach
If you want the perfect combination of sandy beach and off-road terrain, a Pismo Beach ATV adventure shouldn't be missed. Pismo Beach is the only beach in California you can drive on, so you're in for a unique experience.
The 3,500 acres of powdery sand are fun to explore, and you'll feel like you're in the Sahara Desert when you're actually close to the shoreline and centrally located between Los Angeles and the San Francisco Bay. The diverse, sandy terrain also makes Pismo Beach an ATV haven for beginners and experienced adventurers alike. If you're riding with children or first-timers, you might want to start with the gentle sloped and sand dunes, while experienced riders are sure to get an adrenaline rush from some of the steeper inclines.
And speaking of the California Coastline, there's also plenty to do around the Pismo Beach area. From parks and nature preserves to shopping and dining, you can plan an entire weekend or more having fun near Pismo Beach.
Palm Springs
Of course, we also can't forget to mention another hot spot in California – Palm Springs ATVs. The Palm Springs area is massive, with more than 80,000 acres of off-road terrain that ATV enthusiasts will enjoy exploring. With so much space, there's plenty for riders of all experience levels to see and do. For instance, beginners can start on the flatlands and rolling dunes that are ideal for getting a feel for how to ride an ATV. More experienced riders shouldn't pass up the chance to take their ATV to the Devil's Slide for a more challenging excursion that offers stunning views.
Just remember that there are surprises around every corner of the Palm Springs ATV trails, so plan a path suited to the experience of your riders before taking off. And when you're not hitting the trails, make sure to enjoy some of the amazing museums, shopping, and other outdoor attractions Palm Springs is known for. The Palm Springs Aerial Tramway, for instance, shouldn't be missed if you want to see the area from the sky.
Ready to book a California ATV adventure? Steve's ATV Rentals has locations near both of these California ATV trails so you can experience the unique terrain and amazing views for yourself.