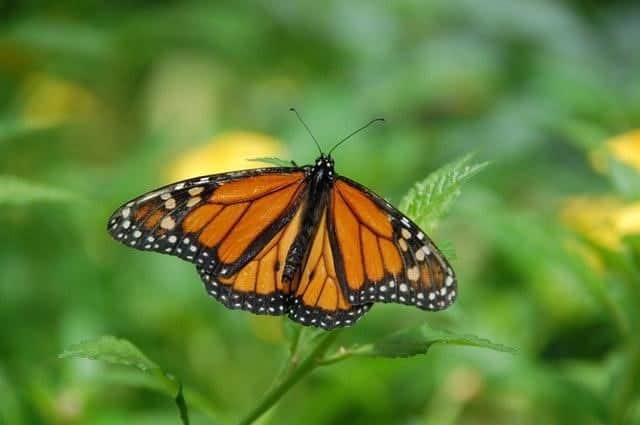 Pismo Beach, California is the perfect spot for a getaway any time of the year. Its beaches, sand dunes, and parks make it ideal for anyone who wants to be active and close to pristine nature. Pismo Beach offers an abundant array of year round outdoor activities to satisfy everybody. With so much to do, it can be difficult to decide where to start. Here's a guide to the 10 best outdoor activities in Pismo Beach, CA:
1. Monarch Butterfly Grove
Each year, thousands of vibrant colored Monarch Butterflies flock to the Eucalyptus trees at Pismo State Beach.
Known as the Butterfly Grove, this area of Pismo Beach State attracts over 250,000 majestic butterflies seeking shelter from the cold northern winters.
From late October through to late February the butterflies will migrate in mass. In order to get the best Monarch viewing experience, you'll want to visit during this time.
.
.
2. Margo Dodd Park
Margo Dodd Park is perfect for anyone wanting to take a stroll on a beautiful beach. This gorgeous ocean-bluff park offers scenic views of the ocean, rugged coastal terrain, and plenty of wildlife. Explore the tide pool located near the end of Pier Street, enjoy snorkeling and exploring the exotic marine life.
Bring your binoculars to spot the variety of birds that visit the area, and enjoy one of the best sunsets in Pismo. You will want to be sure to bring your camera to capture all the natural beauty you'll find at this park, with plentiful photo opportunities.
.
.
3. Oceano Dunes Natural Preserve
Oceano Dunes Natural Preserve is located three miles south of Pismo Beach. It's one of the most explosive coastal dunes in California. It offers plenty of opportunities to play in the sand; you can camp, go horseback riding, and drive on the beach.
Oceano Dunes is the only California State park that allows you to drive on the beach (although they do highly recommended that you drive a four- or all-wheel drive vehicle).
A great opportunity for thrill-seekers to ride a sand buggy through this incredible terrain.
..
.
.
4. Play in the Sand with an ATV
Near Oceano Dunes Natural Preserve is Steve's ATV Rentals.
This close location makes ATV rental ideal for a day of exploring in the Natural Preserve. Create a remarkable experience you are sure never to forget!
With ATVs in a variety of sizes, all members of your family can enjoy riding through the dunes.
.
5. Central Coast Aquarium
Central Coast Aquarium strives to educate people about the ocean and its creatures.
Part of how it does this is by offering hands-on learning experiences. Although it's very common for aquariums to offer touch pools with starfish and horseshoe crabs.
Central Coast Aquarium wants to ensure that you'll have a memorable experience. At Central Coast Aquarium, you can even pet a shark!
After you've finished learning inside the aquarium, head outside to let your little ones explore the playground.
Central Coast Aquarium is located in Avila Beach, which is near Pismo Beach.
.
6. Dinosaur Caves Park
Dinosaur Caves Park sits at the end of Pismo Beach's beautiful Shell Beach. From the 1940s until the 1960s, this spot had a 50-foot, metal-framed, concrete-plastered brontosaurus.
Although construction was halted and the brontosaurus was never finished, it still served as a memorable landmark and destination for tourists.
Today, this area serves as a large oceanfront park for those who love the outdoors. Let your kids explore the unique dinosaur themed play park, climb on dolphins, seals, or even a dinosaur!
They can even explore inside three beautiful dinosaur eggs. This popular ocean view adventure provides a great day for the entire family.
..
.
7. Play in the Water
One of the best parts about taking a trip by the ocean is that you get to play in the water. With all of the equipment rental for water sports, this means you can do more than just swim. At Coastal Kayaks, you can rent a kayak to go sightseeing on your own, try your hand at fishing, or sign up for a group kayak tour.
If you've always wanted to learn how to surf, you'll want to contact Sandbar Surf School. They offer private lessons, group lessons, surf camps, and special events. Your wetsuit, board, and instruction are provided with each registration.
Perhaps you're more interested in sitting back and letting someone else do all the hard work for a while. Cruise the waters of Pismo Beach and the surrounding area with Central Coast Sailing. They offer sailing tours, catamaran boat tours, whale watching, and family educational boat tours.
.
8. Pismo Beach Pier Area
If you're visiting Pismo Beach after July 2019, you'll want to take a stroll down the Pismo Beach Pier. Right now, though, the pier is temporarily closed for refurbishment.
When it reopens, it will have the same footprint as the old pier. Currently, they're updating decking and adding amenities like drinking fountains with water bottle fillers and new classic coastal light poles.
The pier is not all that this 60-acre area has to offer. Visit the beaches and nearby boardwalk, play sand volleyball in one of their courts, or let your children play on the playground. Even without the pier open, this area is definitely worth a visit.
.
.
9. Pismo State Beach
Pismo State Beach offers camping, hiking, swimming, and surf fishing. You can dig on the shores for the famous Pismo clam, or enjoy watching the birds that live in the trees that line the dunes. In the winter, you can also see the largest colony of monarch butterflies in the U.S.
According to the California State Parks Website, "This fall, California State Parks is piloting a new iOS mobile app in 8 parks around the state. If you visit Pismo State Beach, download OuterSpatial and try it out! This new app gives you information about amazing destinations – including special events, maps, photos, and official trail guides- right at your fingertips."
.
.
10. Morovino Winery
Take a break and unwind from your busy activities with a glass or two of local, award-winning wines.
Come by at the end of your outdoor adventures or decide to spend your day at the winery. Whatever your taste, Morovino Winery is sure to have a delicious wine to suit your mood.
Enjoy your wine while you look at the ocean or relax inside in the winery's cozy tasting room.
Morovino Winery is located in Avila Beach, which is near Pismo Beach.