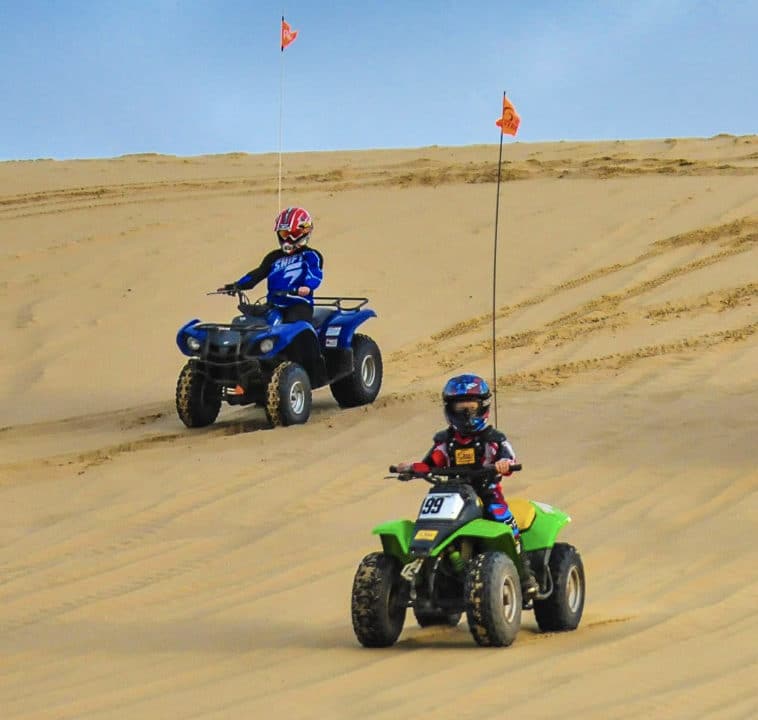 School's out and summer is here! The kids are wondering what family vacation they're going on this summer, but little do they know that you're treating everyone to a surprise adventure with Steve's ATV Rental. All that the kids have talked about this past year is riding four-wheelers; so you know this trip is going to be a success!
There's only one hiccup—what should you pack for a family ATV adventure? The beach, the mountains—these are places you've all been before. But packing for a trek in the desert is very different. No worries though! Our team at Steve's ATV has everyone covered. We've got a short checklist for the whole family. Just take notes and follow along!
Proof of Identity 
Don't forget to pack a valid ID. We require that all riders and passengers 18 and over bring a valid Driver's License or ID with them for verification. We want to guarantee that we know who's riding and responsible for our vehicles. Safety first!
Phone Charger
Whether you're riding through our Pismo Beach or Oregon Dunes courses, you may need to contact us at some point. Along with your phone, bring a portable phone charger to keep in handy. You never want to risk a dead cell battery, in the case of an emergency. 
Backpacks
While you're traveling fast on an ATV, the last thing you want to worry about is losing important items. Bring a backpack that you can easily carry and store goods such as food, water, or wallets. 
Clothing
On the trails the winds can come up suddenly, tossing dirt and sand around. That's why we recommend all riders and passengers to wear comfortable yet protective clothing. Some items to pack include jackets, sweatshirts, pants, bandanas, and long sleeve shirts. You may even want to pack sweat absorption clothes that will help with perspiration and ventilation control. And last but not least, don't forget to pack closed-toed shoes! You'll want to keep your feet covered and protected. 
Extra (But Important!) Items 
Although your bags may be almost full, we hope you consider packing some extra essentials. The trails are uncovered and hot, so to avoid a sunburn in the summer sun, bring along sunscreen. If you have some gloves lying around, those will be helpful too! Gloves will help you maneuver the vehicles and remain in control. 
An Experience Like No Other Awaits
Our team at Steve's ATV can't wait to host you for an experience you'll remember for a lifetime. Get ready to have a blast with friends and family on our unique and thrilling trails.
While you get ready for family ATV adventures with us, don't hesitate to reach out. A member of our team from your chosen ATV location will get in touch and answer any questions. We're happy to provide any assistance we can to make sure you have a safe and enjoyable time. Happy packing!