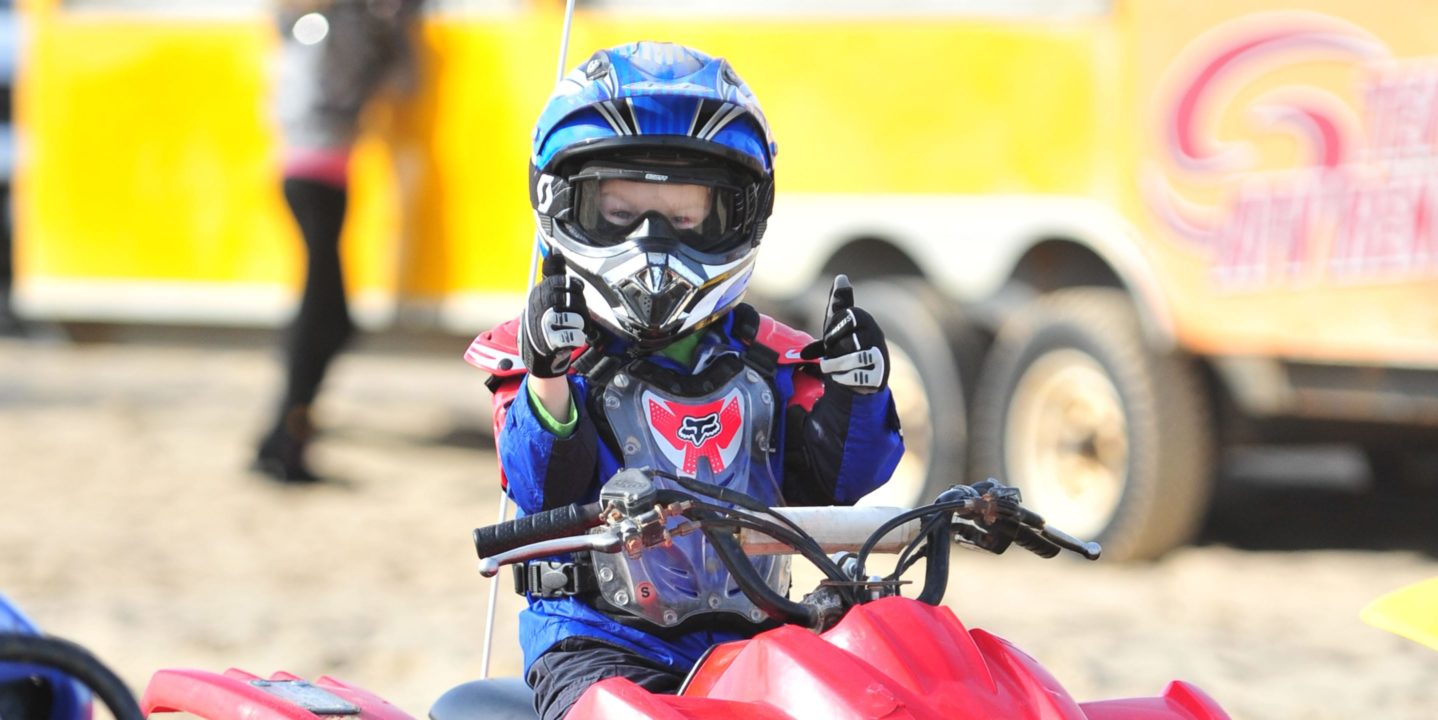 Steve's ATV Rentals provides the perfect activity for thrill-seekers of all ages. Kids under the age of 18 need to be accompanied by an adult, but they're still creating their own amazing memories and a new love of riding. Our locations in California and Oregon are spectacular and offer exciting terrain for beginners and experts alike. Whether they're learning to ride for the first time or have been on ATVs for years, Steve's ATV has rentals for you.
For our younger riders, there are some important things to know. Our helpful team is there to assist you in person, but it's good to know a few things before starting this new experience. Here are some dos and don'ts regarding ATV riding for kids.
Do: Dress for the Occasion
This goes for everyone, but especially children who are first-time riders. For both safety and comfort, you're going to want to make sure kids have dressed appropriately. Check the weather before you arrive and make sure they're going to be comfortable while riding. Clothing that restricts their mobility will make it harder to control the ATV. That being said, they'll still want to be covered. Shorts and sandals might make for a nice summer outfit, but long sleeves and jeans can protect against sunburns and more.
Don't: Overdress
Riding an ATV probably isn't the best time to debut those clean new shoes. Dirt and sand are obviously present when riding so clothes that you don't want to risk getting dirty should stay home. Athletic wear is the popular clothing choice of riders as it allows for a wide range of motion while being resistant to dirt. Be wary of the heat as well. It might seem like a good idea to wear layers if it's a mild summer day, but if the sun's out, it's going to get warm quickly.
Do: Take Things Slow
Young riders, especially if they're on an ATV for the first time, are recommended to not test their limits from the start. Getting comfortable at different speeds, perfecting steering, and mastering how and when to brake should be the priority for the first couple rides. Once they can safely operate the ATV at an intermediate level, they can try more advanced techniques. Learning to ride an ATV is still a ton of fun, so they won't be missing out on having a fantastic experience.
Don't: Drive Recklessly  
It can be tempting for young riders to try and overexert themselves, which can lead to careless mistakes. There's no need to rush or try and keep up with other riders. We encourage kids to move at their own pace until they're fully comfortable with the fundamentals. At higher speeds, kids often have a tougher time steering, which is why we recommend starting slow and steady. 
If you or your kid are looking for ATV rentals for the Pismo Beach Dunes, Palm Springs, or Coos Bay, we've got you! Steve's ATV is still open for off-road adventures. Check out our discounts and specials and book your ATV excursion today!