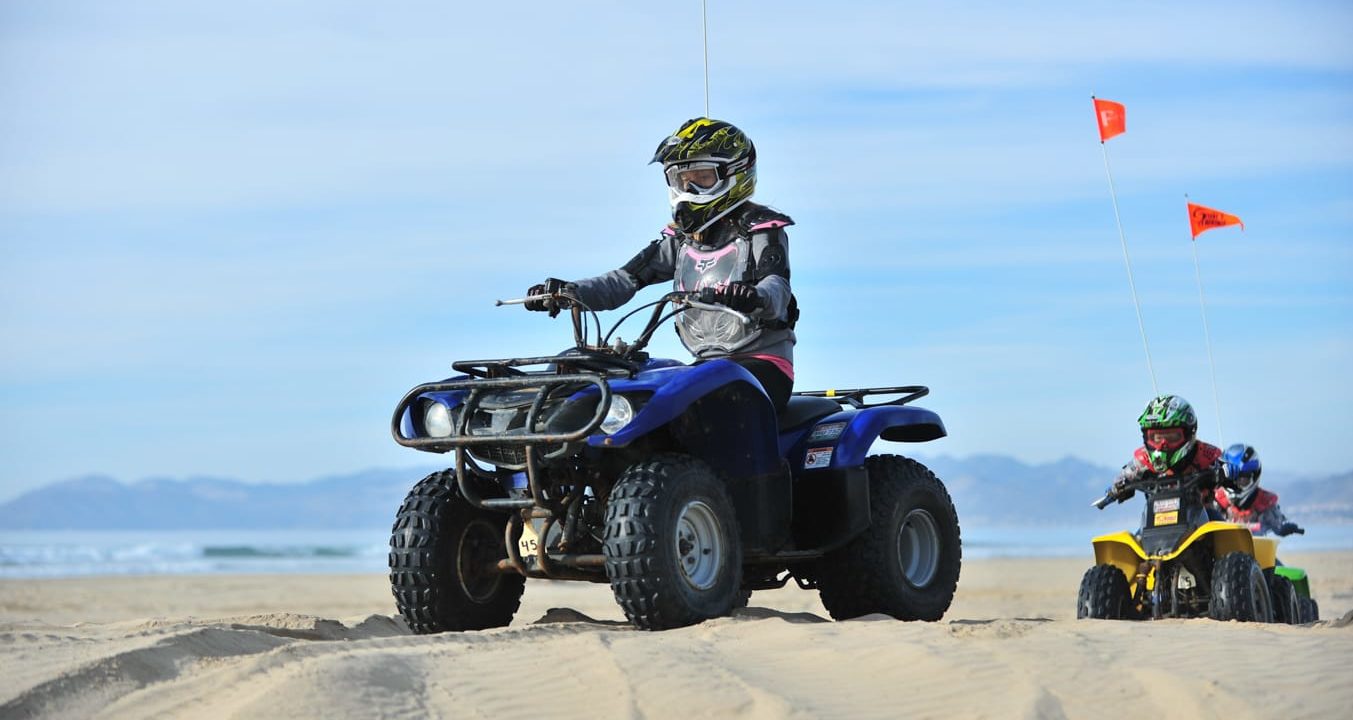 Before you give your ATV some serious gas, you'll want to make sure you're prepared for your off-road adventure with the proper equipment to protect yourself and prevent any injuries. Properly chosen attire and equipment not only keeps you safer and cleaner while ATV riding, but it can also make hours spent on your vehicle a lot more comfortable.
Here are five ATV safety gear essentials you should consider wearing when riding an off-road vehicle.
Full Face Helmet – Wearing a helmet is crucial to your ATV riding experience. A helmet is the most important piece of ATV safety gear equipment to wear, as it protects all areas of your face and skull from any hazards.
Googles and Gloves – As ATVs and UTVs do not have windshields, we highly recommend wearing protective eye gear like goggles or sunglasses to protect yourself from sand and dust. It might seem like a luxury to wear gloves during your off-road adventure, but these are essential for protecting your hands from gravel, rocks, sticks, and anything else you could come into contact with during your ride. Wearing gloves will also protect your hands from becoming sore and prevent calluses and blisters from constantly squeezing the handles.
Shirts – A long-sleeved shirt might not be preferable if your ATV ride is in the sun, but you'll be protected from the sunburn you may not feel coming on.
Long Pants – Even in the warmer seasons, you might want to avoid wearing shorts during your ATV riding trip. Wearing a rough fabric that fully covers your legs, like jeans, provides protection over your legs and prevents small scrapes and cuts.
Closed Toe Shoes – Wearing sandals when riding an ATV exposes your feet to excess heat generated from the engine, as well as rocks and sticks that can impact you during your ride. Wearing closed-toe shoes like sneakers, or even boots, fully protect your feet from any injuries that could potentially happen.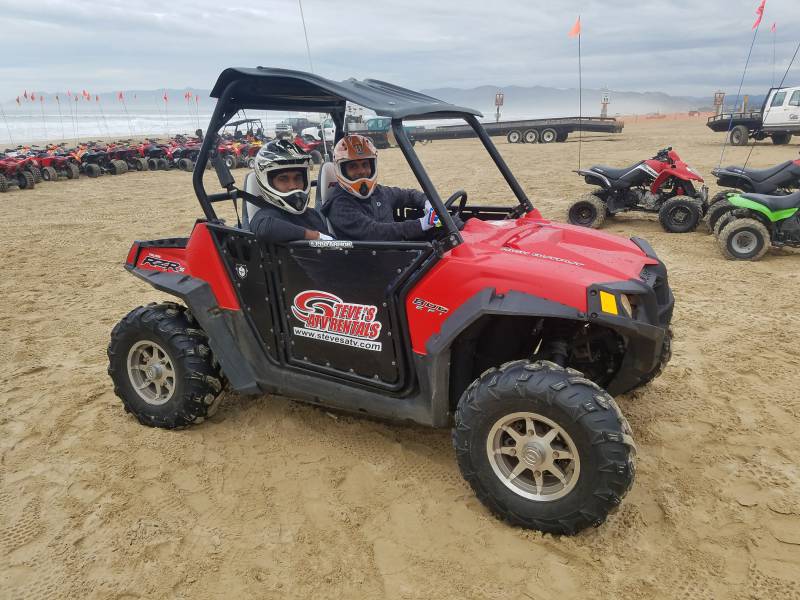 Get Ready to Ride with Steve's ATV
Now that you're all geared up, you're ready for your ATV riding adventure! If you don't own your own gear, don't worry! At Steve's ATV, all rentals include a helmet to protect you during your ride. But be sure you're wearing long pants and a long-sleeved shirt, and closed-toe shoes. Ask us for more information about what you should bring during your ATV riding excursion or other ATV safety gear you should have.
Book your off-road adventure at Pismo Beach, Oregon Dunes, or Palm Springs with Steve's ATV today!