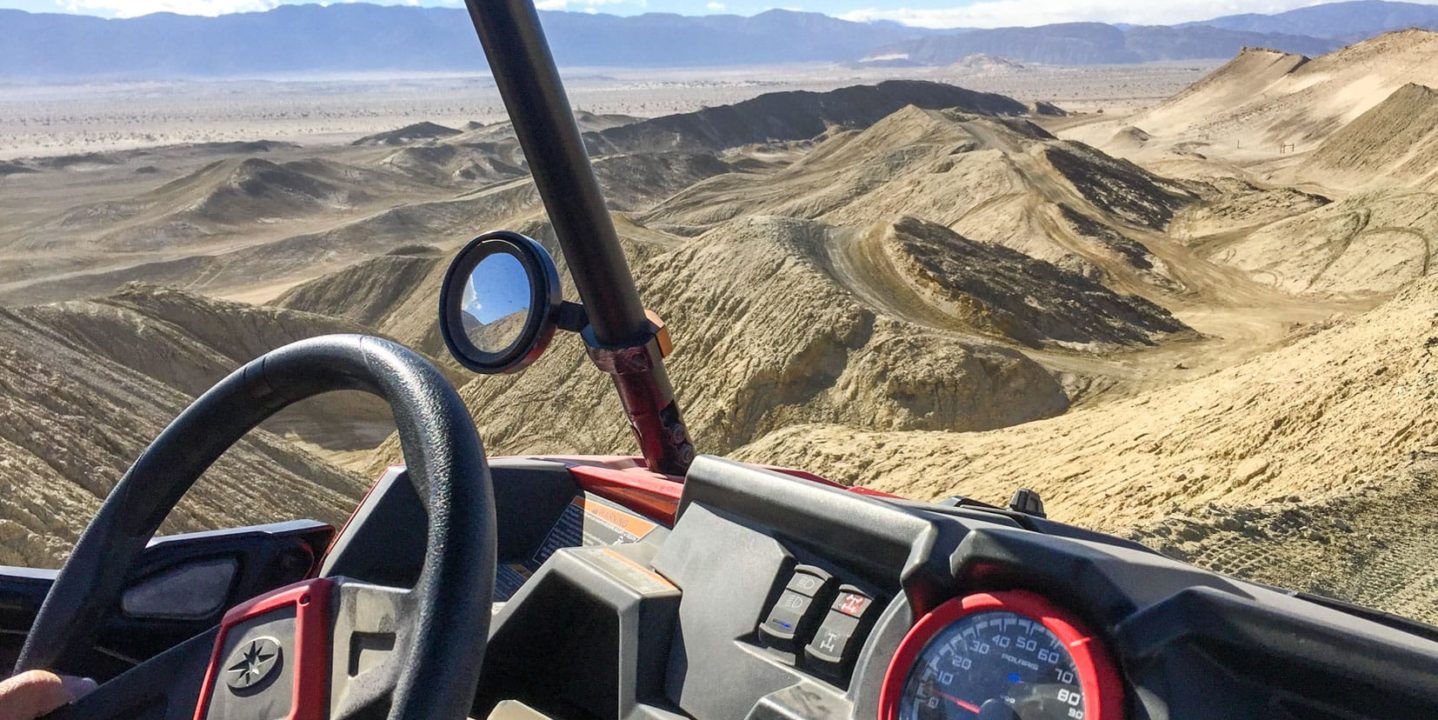 For outdoor enthusiasts and adventure seekers, the west coast is a playground. There are plenty of scenic hikes and challenging excursions that will get your adrenaline pumping, but one of the most popular activities is ATV riding.
With hundreds of west coast ATV riding trails to choose from, how do you know which is best? It all depends on your experience and expectations. Here are three of the top ATV trails on the west coast that you may want to explore:
1. Pismo Beach
Want the best of both the beach and off-road terrain? Pismo Beach is the only beach in California you can drive on.
With 3,500 acres of powdery sand to explore, you'll feel like you're in the Sahara Desert when you're actually close to the shoreline and only a few hours away from Los Angeles. Diverse terrain also makes Pismo Beach an ATV haven for beginners and experienced adventurers. The gentle slopes are ideal for children and first-time riders and the steep inclines are perfect for an adrenaline rush.
2. Oregon Dunes
Oregon is home to over 50 ATV trails all with unique scenery and terrain. You can ride through lush forests and rocky landscapes, but you definitely shouldn't miss the Oregon Dunes ATVs.
Along the coast of Oregon lies nine miles of dunes with breathtaking views of the ocean and tree-lined woods. The ATV trails are suitable for new riders and the larger dunes will entertain the more experienced. One thing to note is that the weather in Oregon can be unpredictable. One moment it can be sunny and mild and the next the wind picks up and the cloud cover brings a chill. Make sure to dress accordingly.
3. Palm Springs
Another California gem is Palm Springs ATVs. Encompassing more than 80,000 acres of off-road terrain, there's plenty to see for riders of all experience levels. Beginners will enjoy the flatlands and rolling dunes while more experienced riders can take their ATVs to the Devil's Slide.
There are surprises around every corner of the Palm Springs ATV trails, so make sure to plan a path suited to the experience of your riders before taking off. 
Ready to book a west coast ATV adventure? Steve's ATV Rentals has locations near all of the best ATV trails on the west coast so you can experience the dunes up close.