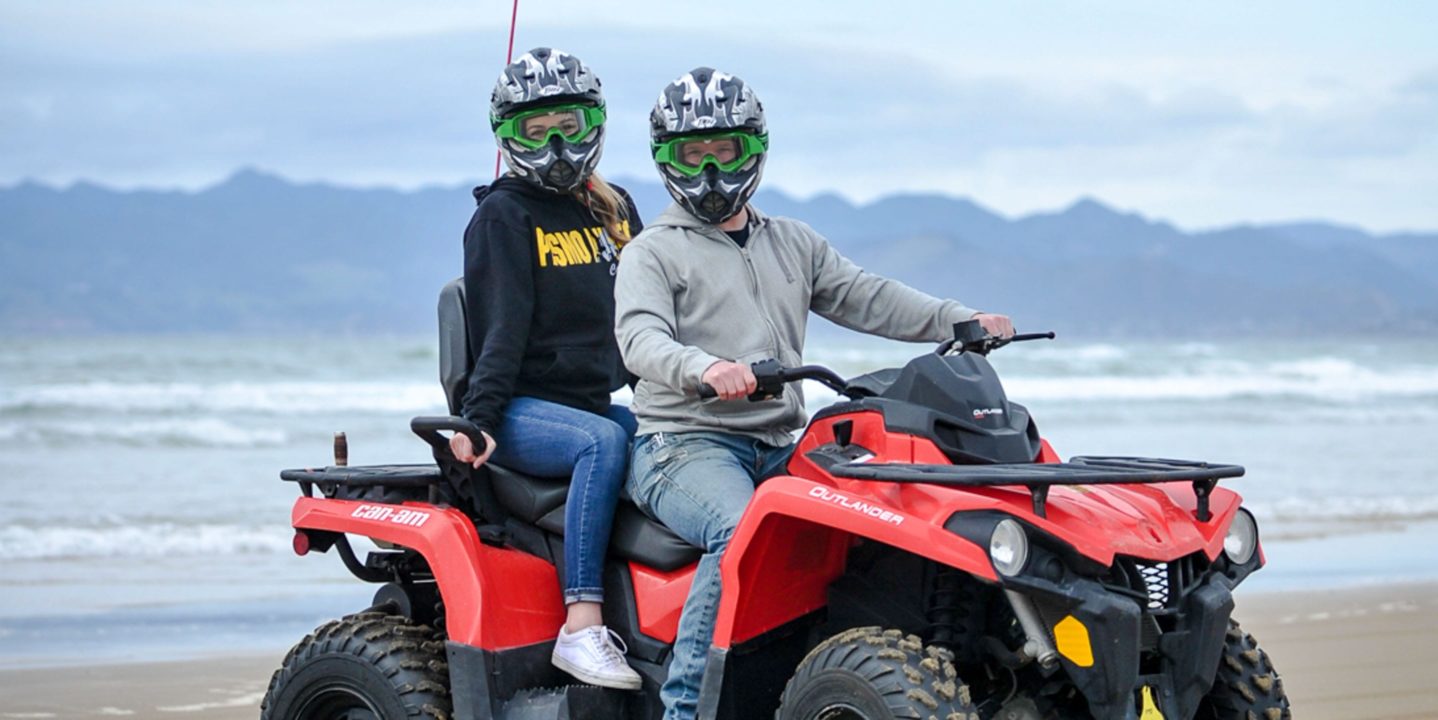 Your first ATV ride is filled with excitement, fun, and probably a few questions. The main one probably being "What should I expect?". The staff at Steve's ATV Rentals are here to help ensure that your first, and subsequent, rides are an unforgettable experience. Whether you're a first-time rider or are bringing someone who hasn't gotten to ride an ATV, we're here to help things go smoothly.
Knowing a few things can make your ride safer, more enjoyable, and less stressful. Of course, our teams at each location can assist you when you arrive, but here are some things that you can expect in the meantime.
Preparation is Key
We recommend that during your first—or any—ATV ride, you come prepared. Obviously there are required things including:
Driver's license (for riders over 18).

Credit card used to make a reservation

Closed-toe shoes
Other than these items, we advise riders to bring a few other things to make their visit more enjoyable. Weather is unpredictable, so bringing a sweatshirt and sunscreen will make sure you're comfortable no matter if the sun is strong or it gets chilly on the trails. Bringing a backpack with you can also make things more convenient, especially if you're bringing a water bottle, cell phone, and any other accessories like a hat or bandana.
A Safe Experience
For inexperienced ATV riders, all of this can seem intimidating. Riding recklessly can be unsafe, which is why Steve's ATV Rentals prioritizes rider safety. All riders start with a safety video that outlines best practices, followed by being given safety equipment. We also provide additional safety equipment to rent, including goggles and gloves. 
Our instructors then provide you with a riding demonstration and instruction on how to operate your ATV. This teaches you the basics of riding, as well as tips on how to control the vehicle. Instructors will review riders to make sure they have a grasp of fundamentals before they're allowed to ride by themselves. This is all to ensure that you and everyone in your group stay safe while riding.
Incredible Terrain
All three of our locations—Pismo Beach, Oregon Dunes, and Palm Springs—offer something unique and beautiful. Whether you're a fan of calming desert, rocky trails, or sandy beaches, you're going to have an amazing view. Our rides aren't "guided", which allows you to travel as you see fit. You're free to explore at your own pace and take in the sights at each of our locations.
Take our Palm Springs location for example. You'll be greeted by amazing views and a vast landscape to traverse. You'll discover interesting landmarks like the Pumpkin Patch, Shell Reef, and the Gas Domes. These are unique opportunities for discovering something new and learning a bit while on your ride.
If you're interested in trying ATV riding at Pismo Beach Dunes, Palm Springs, or Coos Bay, come over to Steve's ATV! We're still open for off-road adventures. Check out our discounts and specials and book your ATV excursion today!