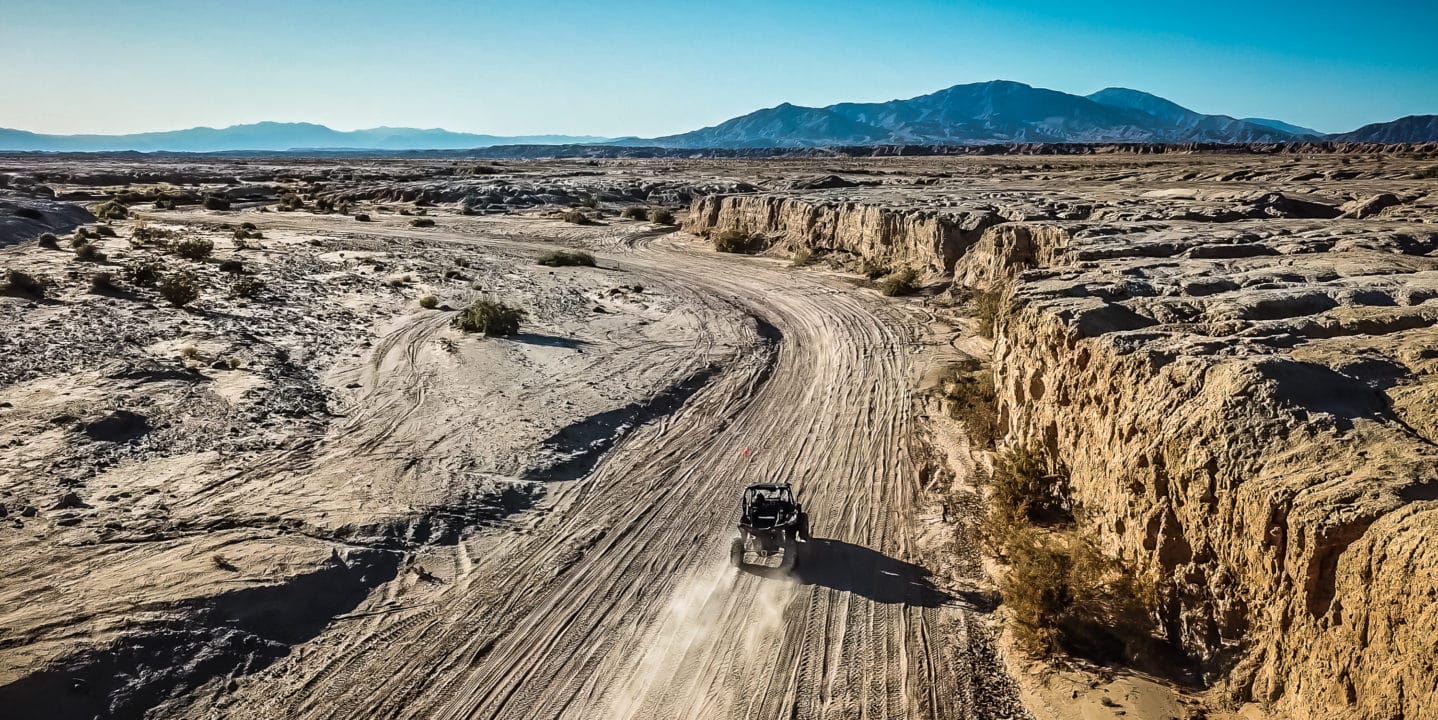 There's nothing like exploring the great outdoors and rugged terrain on an all-terrain vehicle. The excitement and thrill of traversing the ebbs and flows of landscape can only be experienced this way. It's important to note that this adrenaline-junkie sport does come with a set of ATV rules in the best interest of the rider and for safety's sake. Understanding ATV road rules can ensure riders enjoy their excursion safely so that they can come back and do it all again. 
Overall Safety
General safety requirements for all ATV riders may also be enforceable by law. At the most basic level, safety education is paramount. Proof of having gone through a safety education course is a typical requirement of most extreme sports. In Oregon, you have to present a certificate of training to legally operate an ATV. In California, however, you only need this ATV safety education certificate if you're under the age of 18. These education training sessions are beneficial regardless of the law, because a knowledgeable rider makes a good rider. 
Safety equipment should never be overlooked for extreme sports like ATVing. Helmets are required by law in the state of California to ride an ATV. In Oregon however, the law only applies to riders under 18. There are also adult supervision laws pertaining to minors in both states, requiring that a guardian or guardian-approved adult is going to be supervising the ride, or a safety education-certified instructor. 
Other ATV rules of the road are typical for any vehicle operation– only drive or ride where you're allowed to! Of course, the whole purpose of the sport is to take the ride to the land terrain, but there are stipulations and guidelines in place, depending on the state, that restrict riders on public roads.
So, what do you need to do to ensure you're a compliant and responsible rider who knows the ATV rules of the road?  
Things to Do
Do check state laws to determine if, where you're going, you need an education certificate, a helmet, or even other stipulations in place, like a safety educated tour guide or guardian. 
Do prepare and know what to bring on an ATV trip. Whether it's by foot or four wheels, you're traversing a wilderness, so preparedness should be top of mind. Make sure you're dressed appropriately, have a First Aid kit, sunscreen, and plenty of water and food in the event of the worst-case scenario. Better safe than sorry.
Do research on the lay of the land. Depending on where you're going, you're scouting a route that's filled with geological obstacles and you should know how to navigate them! 
Things Not to Do
Don't go by blanket laws. California ATV laws have slightly different requirements than, say, Oregon ATV laws, so depending on where you book an ATV tour, make sure you've done your research.
Don't become an ATV statistic. Speeding or reckless driving can be your ticket to the ER. This is especially true if you're inexperienced. Part of having a great ride is being a responsible rider. 
Don't ride where you're not allowed to. Local towns or cities can pass their own ordinances (due to density, traffic, or even sound.   
Lastly, always remember to choose an ATV rental business that's run by a team of people who live and breathe this sport. Steve's ATV rentals are run by passionate thrill-seekers whose brains are encyclopedias for all things off-road. From safety to fun, there's something for everyone, but most importantly a trip of a lifetime. Check out our locations in Pismo Beach, Oregon Dunes, and Palm Springs to book the ride of your life.