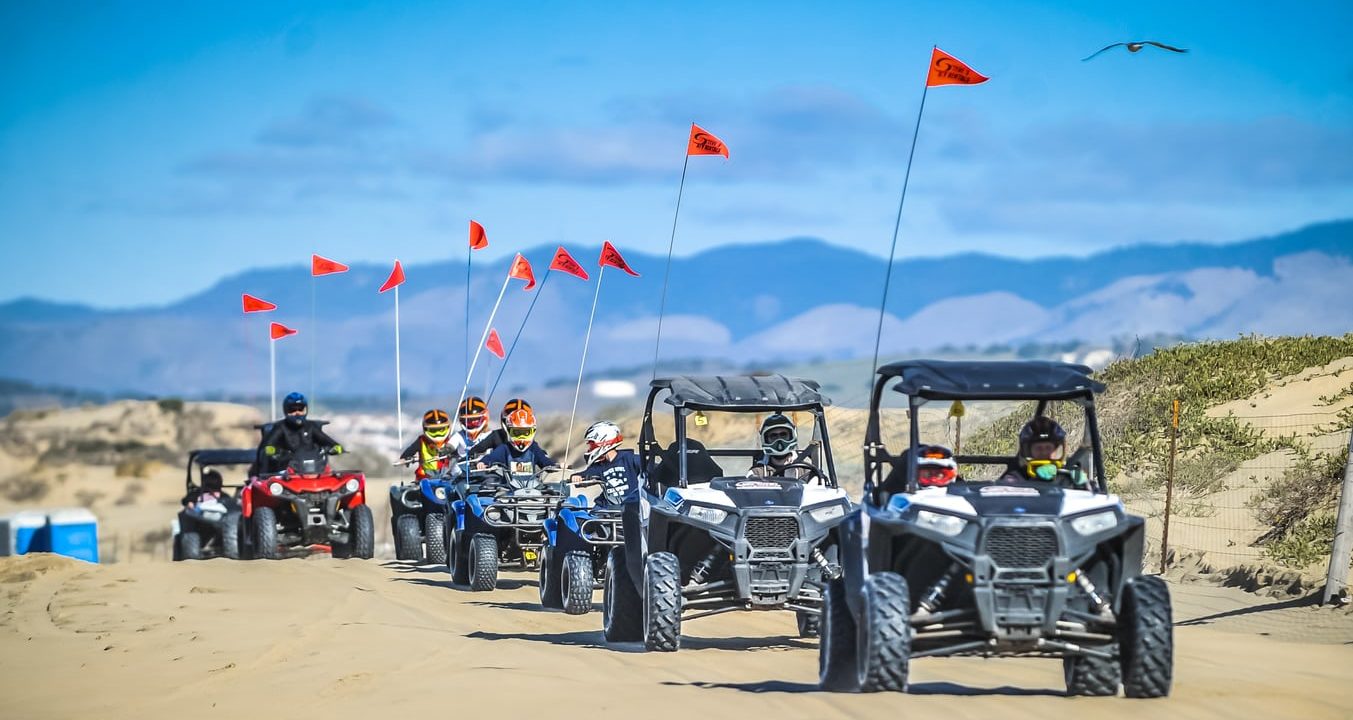 While the Oceano Dunes are not closed, in December of 2019, the Air Pollution Control Board mandated that parts of the Oceano Dunes State shoreline be fenced off to comply with orders in an effort to reduce air pollution for nearby communities, minimize potentially harmful dust emissions that were thought to be worsened from vehicle riding, and protect endangered species that live and breed at the dunes.  
The decision was made in November of 2019 from the Air Pollution Control District that claimed the area has one of the country's worst air quality.
With the area regularly experiencing plumes of dust from the Oceano Dunes that violate air quality standards, California State Park Officials were advised to close off 48 acres to improve the air quality of the local community, and allow for vegetation, which is set to start in April of 2020.
What Does This Mean For ATV Riding?
The Oceano Dunes SVRA is one of the most popular and unique California State Parks perfect for ATV riding, and gives off-roaders over five miles of gentle slopes and steep inclines and an exhilarating adrenaline rush.  But the closure of the Oceano Dunes comes with reducing popular camping grounds and off-highway vehicle driving space.
The California Coastal Commission staff recommended phasing out only certain areas of the Oceano Dunes for off-highway vehicle driving use, but does not exclude the entire park.  
While the fencing off of certain areas of Oceano Dunes means vehicles are prohibited from driving along the shoreline, there are still areas of the park for recreational vehicles, including ATV riding.
Steve's ATV still offers fun dune riding adventures throughout the Ocean Dunes area.  We have a full selection of ATVs and UTVs suitable for all ages.  ATV riding is an activity the whole family can enjoy, and for an affordable price.
Check out our daily discounts and specials and book your next ATV adventure with us!
We also want to encourage riders to practice dune safety and promote responsible recreation.  Learn how you can fight to keep the dunes with open access for all through Friends of Oceano Dunes, who work to bring people together for this cause.  We appreciate your support and donations.