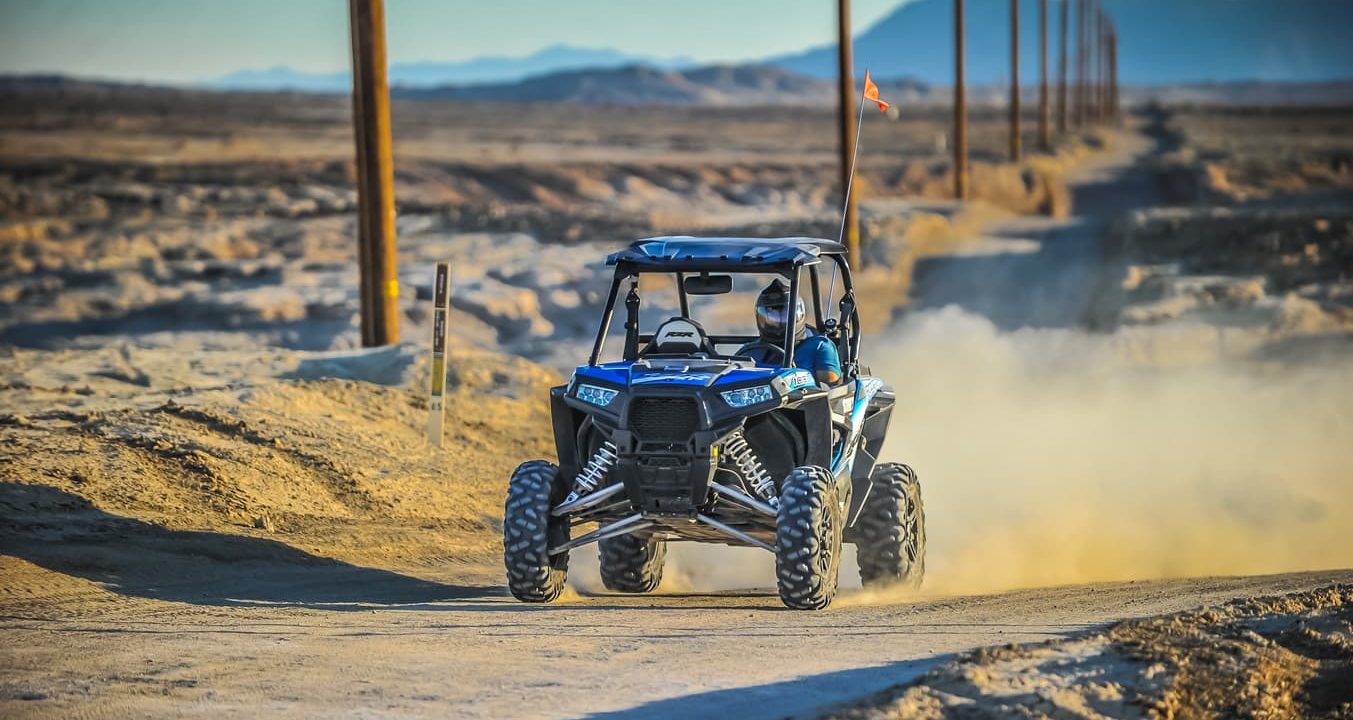 It's obviously difficult as a vacationer to travel with bulky equipment like an ATV, even if you own a vehicle to haul your four-wheeler.  While some people want to own, renting an ATV can be a much better option to avoid dealing with the expenses of monthly payments, hauling an ATV to your vacation spot, or shipping an ATV to a specific destination.  
If you want to enjoy a vacation excursion that involves riding dunes with scenic ocean views, renting a four-wheeler can give you the adrenaline rush you want without breaking the bank.  Here are five benefits of renting an ATV instead of buying.
1. Cost
One of the best benefits of renting an ATV is avoiding the costs of monthly payments that come along with purchasing one.  If you only plan on using your ATV a few times a year, it makes more sense to rent an off-road vehicle instead of own. Renting means you don't have to worry about selling or trading in your ATV, or purchasing tags and permits.  You just simply return it at the end of your excursion.
2. Duration of Use
If you only need an ATV for a one-time event, or for a short duration, renting is probably your best option.  You'll have the convenience of getting in and out fast, and you avoid all the mundane paperwork of financing agreements and insurance you have to full out when purchasing. 
3. Storage
Where you store your ATV when not in use can be quite the challenge if you own an ATV, and don't keep it in storage.  If you rent an ATV, you can pick it up and drop it off at the ATV rental company, rather than trying to store it with minimal space.
4. Transportation
When you factor in the expense of hauling your four-wheeler to and from your home, which may be hundreds of miles away, you'll soon realize the benefits of renting over owning.  Renting an ATV gives you the added benefit of packing light for your trip, rather than bringing a hauling rig, license and registration, fuel, and other necessities for your ATV.
5. Maintenance
Rather than keeping up with your ATV's maintenance, rental companies make it their responsibility to maintain inventory.  ATV renters have limited responsibility because they do not have to take care of repairs. 
Reserve Your ATV Adventure with Steve's ATV
Ready for your next off-road excursion?  Steve's ATV offers a selection of four-wheelers to choose from.  With an ATV rental from Steve's ATV, the only thing you'll have to worry about is which trail to explore and how to get the most out of your ATV adventure.  
Book your off-road adventure at Pismo Beach, Oregon Dunes, or Palm Springs with Steve's ATV today!